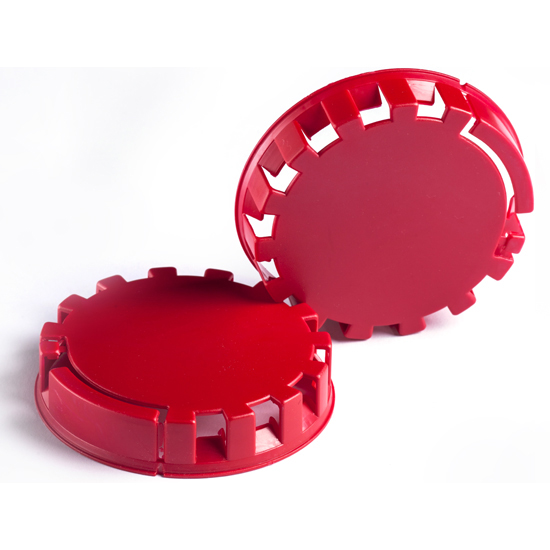 A new and effective method
KegCap 693 is a new type of keg seal that – due to its innovative characteristics - makes it easier for breweries to apply seals and for customers to break them.
Easy and safe tear-off system
KegKap 693 can be removed easily by hand, the seal being broken by a tear-off tab. After opening KegCap 693 remains in one piece (and does not leave the usual plastic collar that might otherwise damage filling line cocks), while the seal must be broken completely to allow the cap to be removed.
Individual design
KegCap 693 is available in an unlimited range of colours and it is possible to have it printed with the company logo: in this way the company is able to make its own trademark stand out from the trademarks of competitors.
Technical features
Keyed tamper seal able to seal the barrel for filling or emptying.
Printing:
Heat embossed (in all colours - including the most particular: gold, silver and bronze)
Keg outlet types: 
d.=63mm